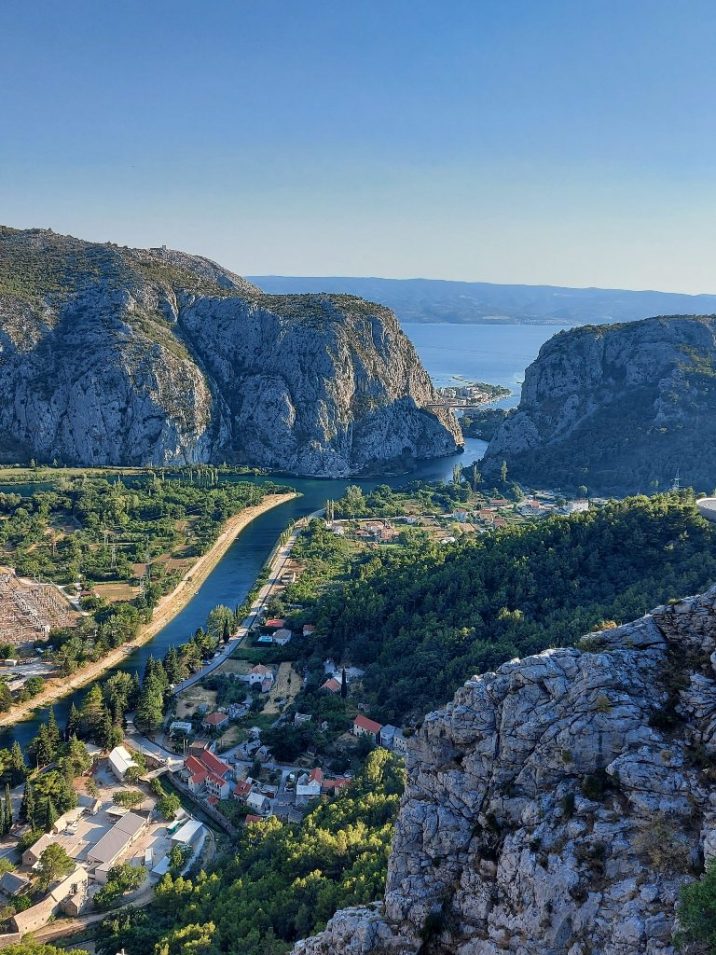 Cetina river and its spring in Croatia are world famous! This is the longest river in the south part of this country. It is also known for the outstanding beauties such as canyons, river springs, crystal clear waters and cultural heritage that can be found along the river.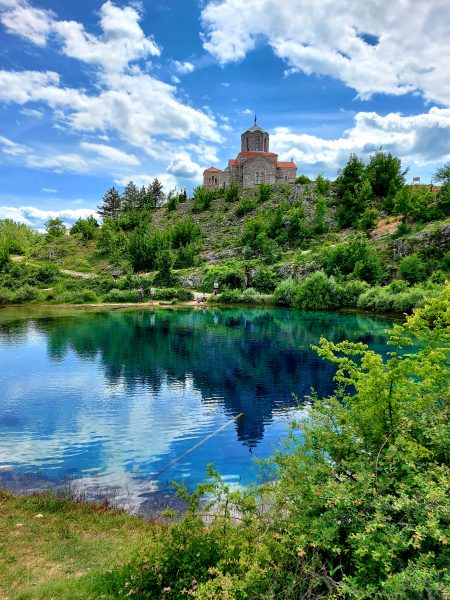 Cetina river itself is far from being longest river in Croatia, but it's impressive as it meanders through rugged countryside on its way to the Adriatic Sea. Therefore it's not a surprise that this river offers excellent rafting, canyoning, rock climbing, zipline tours and boat experiences.
I actually live not far from the place where Cetina meets the sea. River mouth is in the scenic town called Omiš. However, I have never been to its spring and I really wanted to go there for a long. I wanted to see where this mighty river and its abundance of water is coming from.
Therefore, I decided to pay a visit to Cetina river main spring in Croatia countryside. To be more precise its spring is in the countryside of Dalmatia (Dalmatia is southernmost Croatian region). I got some time to go there shortly after the Split to Hvar ferry and catamaran guide was published. My family came along too.
Drive to Cetina river spring
We drove for one hour (from Split) through the countryside of Croatia to the Cetina river spring. Drive was therefore very pleasant and very scenic in this rugged area. We followed the river and Peruča lake on it. Hence it was easy to get to the river spring that is located in Cetina village (near Vrlika town).
We stopped in Cetina village and hence I had a chance to snap few fotos of the ancient church of St. Saviour. Croatian duke Gastika built this church in the last quarter of the 9th century A.D. This church is a fine example of Carolingian westwerk. It was demolished in Turkish attack in 1492. A.D. and left in ruins afterwards.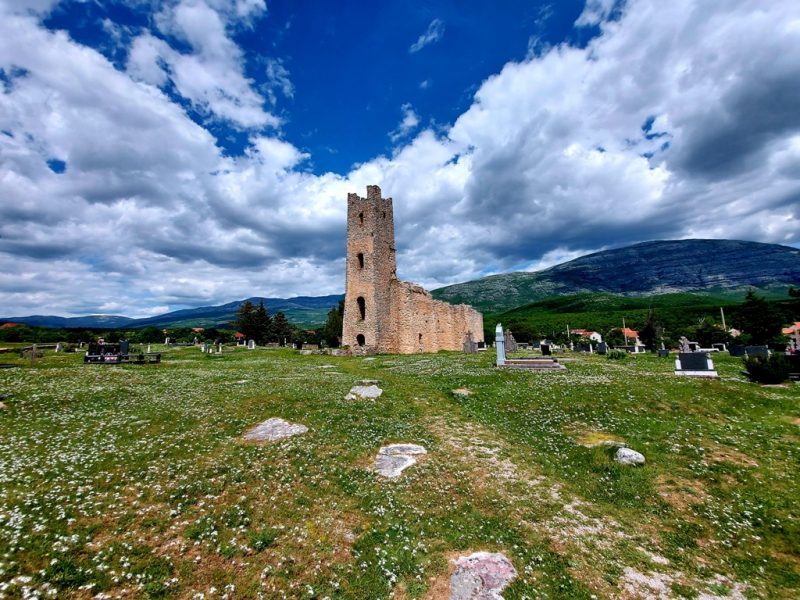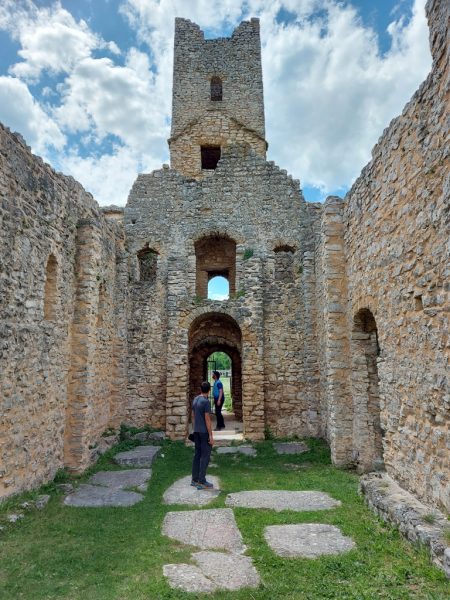 Arrival to the river spring
Finally we arrived to this beautiful place. Parking was plentiful and easy to find. I went to the little platform above the spring and snapped some photos and a few video clips. Truly, my first tought was that I have never seen such beautiful spring before.
After we admired the natural beauties for some time, finally we descended and walked around this gorgeus eye looking spring. Other visitors took a dip in this natural beauty and I found it somewhat inappropriate. However, there were no signs that would advise about any swimming policies so I guess I should not have remarks about their activity.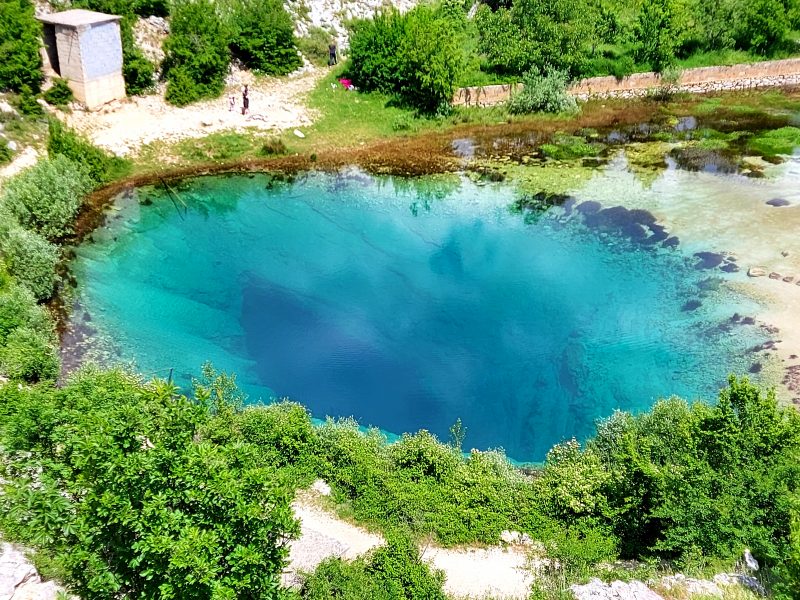 Croatian divers dove to the depth of 115 meters, however the spring is even deeper than that. It is the finest example of the Karst terrain. This is a landscape where the dissolving of the bedrock has created sinkholes, sinking streams, caves, springs, and other characteristic features.
If you decide to see the nature at its best, hesitate no more, rent a car and do as locals do – just drive and explore this fantastic place!